Over the years, Zhucheng in Shandong Province has spared no efforts to treat floods. Financing was 1.1 billion yuan. The sewage treatment plants in the two major urban areas of Luohe and Yinhe were built and operated normally. Five township sewage treatment plants and five township sewage pipelines were started. Urban and rural sewage can basically be treated centrally. Investment 1.2 billion yuan. Diversified, 12 rivers such as Weihe River and Fuqi River were regulated. The source must be blocked and the intermediate link must be grasped. The above projects can not bring new sources of pollution, eliminating backward production capacity is even more lenient.
On November 29th, with the collapse of the 100-meter-high chimney of the thermal power plant of Zhucheng Taisheng Chemical Co., Ltd., the company's elimination of backward production capacity was nearing its end. It also meant that high energy-consuming and highly polluting enterprises were completely extirpated in Zhucheng City.
Tai Sheng Chemical Co., Ltd. Chairman said that moving out of the city, into the new project park, companies get more room for development. Through technological transformation, the company eliminated the existing six membrane caustic soda production lines and put a new one on the same capacity of the ion-exchange membrane caustic soda production line, which can save 15800 tons of standard coal annually. Another energy-consuming large consumer Liangfeng Chemical Co., Ltd. has more obvious energy-saving effects when it moves out of the city. Five outdated production lines, including 100,000 tons of synthetic ammonia production equipment, 100,000 tons of urea production equipment, and 6,000 tons of melamine production equipment, are all eliminated, and energy consumption is reduced every year. The amount of 131,000 tons of standard coal. After the new project, the company's energy consumption per 10,000 yuan will be reduced from 4.4 tons of standard coal to 0.41 tons of standard coal.
In recent years, Zhucheng City, Shandong province has shut down all 42 polluting enterprises, eliminating over 800 small boilers and over 420 backward equipment. Today, the city's energy consumption per 10,000 yuan GDP is 0.631 tons of standard coal, water consumption is 52.5 cubic meters, and electricity consumption is 548.7 kWh, which is only 58.9%, 70.9%, and 56.4% of the provincial average, respectively, and COD and SO2 net reduction. The indicators such as quantity are also among the highest in the country.
rubber roller covering machine, Printing Rubber Roller covering machine, Rubber Roller Twisting Machine, Industrial Rubber Roller strip machine, rubber roller extruder, roller compound. The PTM series rubber roller covering machines are designed and manufactured to improve and improve the gluing process.
For different industries, you can choose the appropriate model, can meet the production of cots of various sizes, advanced and mature equipment will bring higher efficiency for your production.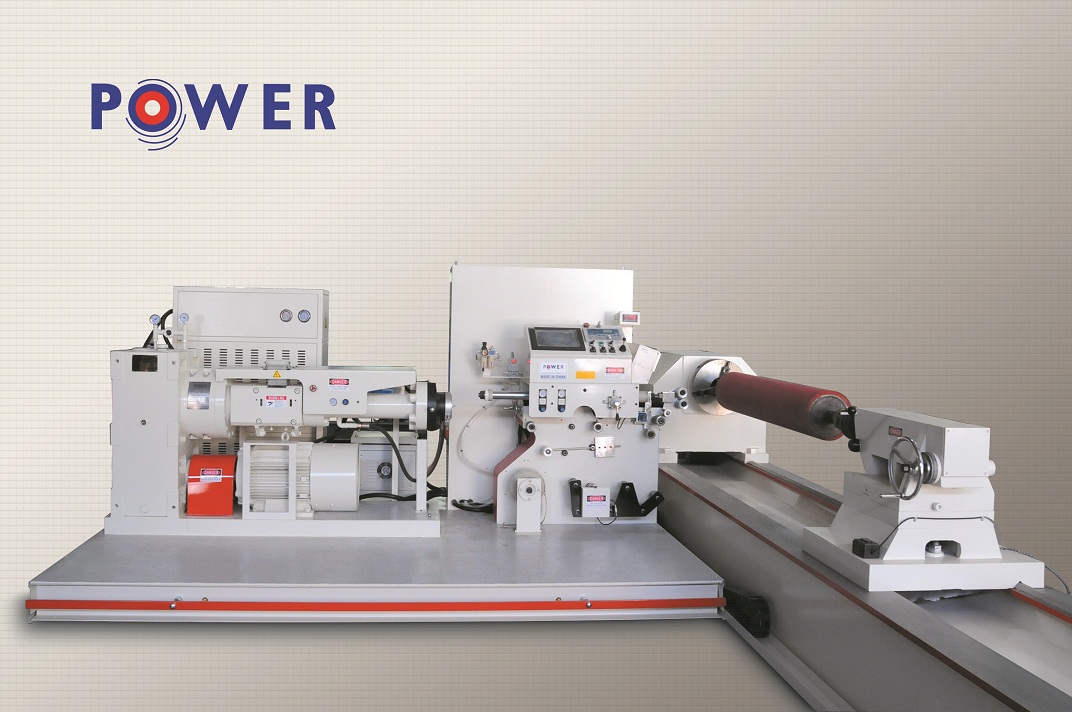 Covering Machine,Rubber Roller Covering Machine,Printing Rubber Roller Covering Machine,Rubber Roller Twisting Machine
Jinan Power Rubber Roller Equipment Co., Ltd. , https://www.powerrubberrollers.com