Do what you need to do! When playing games, there are Raiders that can be upgraded all the way, easy to pass; then do engineering, there are Raiders can be "such as the arm to the finger", give full play to the maximum performance of the equipment, so easy to embark on the journey of wealth!

Today, our "first lesson of work" talks about the "construction strategy" under narrow working conditions!
What is the most important project construction? space! There is not enough space, the mechanical hand can't be opened, and even entering is difficult, so even if the function is strong, it obviously does not help! For example, in port cabins, pasture farms, and municipal engineering and garden farmland, large-scale machinery is incapable of doing many things on these occasions. So, first we need to prepare a small but powerful device, such as the Bobcats Wolfe S18 skid steer loader!
This is a small and flexible device with a total length of 2.65 meters, a total width of 1.63 meters, and a full height of less than 2 meters. It has an in-situ steering function, which can be flashed and moved in a narrow space to complete various items quickly and efficiently. Difficult challenge. The most important thing is that it can quickly switch more than 30 different functional attachments, one machine multi-functional, professional and easy to deal with various construction conditions.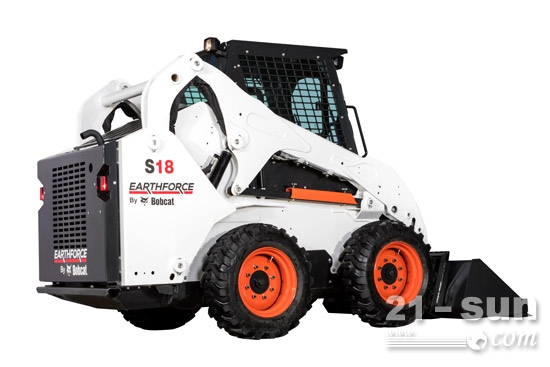 Bobcat Wolver S18 Skid Steer Loader

Raiders 1: Reliable and durable, making the process of creating wealth last longer

Strength is an important feature of machinery superior to manpower. Power is especially important during construction. The Bobcats Wolver S18 is powered by Kubota engines with a strong enough core power, 150Nm of maximum torque and 36.4kW of rated power, making it easy to handle most challenges.
Durability is an important indicator of equipment performance. The Bobcats Wolver S18 professional power adjustment enables the engine and hydraulic system to achieve the best performance matching; the product design layout from the American Bobcat engineers, coupled with the powerful hydraulic transmission system, can greatly reduce leakage and pressure loss, making The S18 has high reliability and a long service life.
In addition, the Bobcats Wolverine S18 skid steer loader has a solid body and has a patented 20-year-old K-series main frame and boom frame design. It still leads the industry in its class, and the powerful full-body frame has withstood. More than 16 years of use inspections by 250,000 customers worldwide. The patented ship chassis design ensures the safe use of equipment under muddy conditions; the fully enclosed axle and the self-lubricating system of the drive chain ensure that the chain box system is maintenance-free for life.
Raiders 2: All-rounder, never stop in all kinds of occasions
It is necessary to use a broken hammer for road surface crushing, a milling machine for road milling, a sweeping vehicle for road cleaning, and a loader for earth and stone shovel... However, after the Bobcat slips and replaces the special attachments with different functions, the above various The operation can be easily handled. It can be said that a multi-functional Bobcat skid steer loader is synonymous with "all-round player".
Like other models of slip products, the Bobcats Wolff S18 skid steer loader uses the Bob-tach? Bobcat quick change system to easily switch between various functional accessories without tool assistance, such as closed sweepers, milling machines, landing Hammers, tree-moving machines, etc., in this process, the fully sealed quick-change joint design ensures that foreign objects cannot enter the hydraulic system and prevent hydraulic system failure.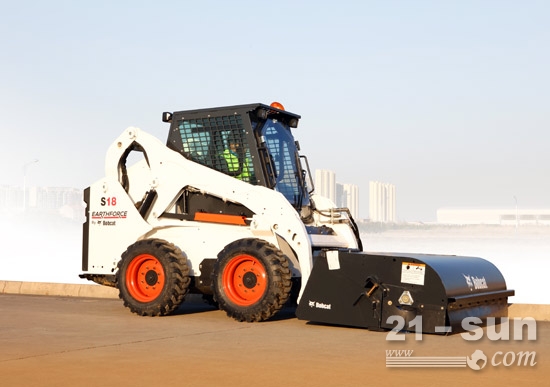 Bobcat Wolver S18 Slip Road Application

Raiders III: comfortable operation, easy to earn money

With the continuous development of the social economy, people's pursuit of quality of life is also getting higher and higher. The hard earning mode of "face to the yellow earth and the sun is falling," is already outdated. "Easy to make money" It is the trend of the times.
The Bobcat Wolver S18 has simple sliding operation, comfortable working environment, stable hydrostatic driving, and infinitely variable speed operation mode. It can realize walking, retreating and steering functions without frequent shifting. The hydraulic travel brake function stops and stops, and uses human instincts to achieve safety protection. The S18 is also equipped with a safety self-locking system to prevent personal injury caused by accidental triggering of the device. At the same time, FOPS (cab anti-fall protection structure) and ROPS (cab anti-roll protection structure) can effectively protect the safety of the operator.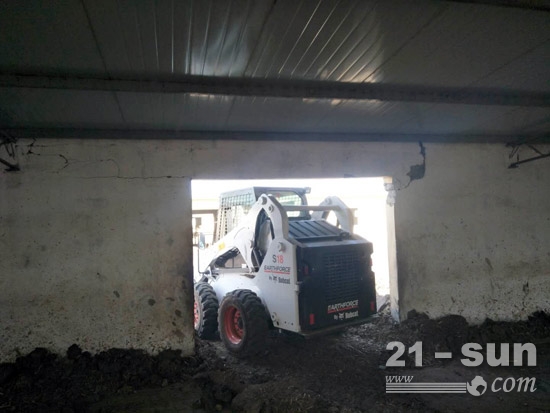 The Bobcats Wolverine S18 slips in a narrow, low-profile situation.

Raiders 4: It is well-known, can meet the needs of users is a good product

Let's listen to the user's experience:
"Do not shift frequently, back and turn. Vertical lifting mode, load and lifting height are very good. Simple operation, very convenient, very practical!"
"This machine is not big, but it is powerful, and it doesn't work hard to get a living. The cab is very spacious, the sound insulation is good, there is no blind spot in the field of view, the chain box is life-long and maintenance-free, and it is much more convenient to use."
"I bought a S18 for garden construction. The accessory is equipped with two models: a bucket and a six-way bulldozer. It works very fast and saves effort. It is very good. I heard that it can be equipped with more than 30 attachments. No, if you have a chance, you must try it."
Well, the "first lesson of the first job" under the narrow working conditions is over here. If you are engaged in similar engineering construction, should you consider buying a Bobcat Wolver S18 skid steer loader! Let us together - create wealth, to the future!
Bobcat Skid Loader Conditioning Application and Chuangfu Consulting Hotline
Related News: Bobcats Sliding Construction
Copyright Notice:
This article belongs to China Construction Machinery Trade Network () original, if you need to reprint, you must indicate the source in the form of a hyperlink, it is strictly forbidden to modify any original text.
We can produce all kinds of bitumen tank semi trailer, Bitumen Tank Truck Eg: flue heating bitumen tank semi trailer, Electric heating bitumen tank semi trailer, bitumen tank ISO Tank Container, Bitumen Tank Container, bitumen horizontal storage tank, Intelligent Asphalt Distributor, bitumen tank truck,

Bitumen Tanker material: stainless steel / carbon steel

Insulation materials: Fiberglass wool / Rock wool
Bitumen Tanker
Bitumen Tanker,Bitumen Semi Trailer, Liquid Bitumen Tanker,Heated Bitumen Semi Trailer
Suizhou lishen special vehicle co.,ltd , https://www.ls-truck.com