Model NO.:
key fob remote protective cover
Black Leather Key Cover Case Holder Chain Bag Key Fob Case Cover fits for Audi,Benz,BMW, Chevrolet,Toyota, Ford, Subaru,Honda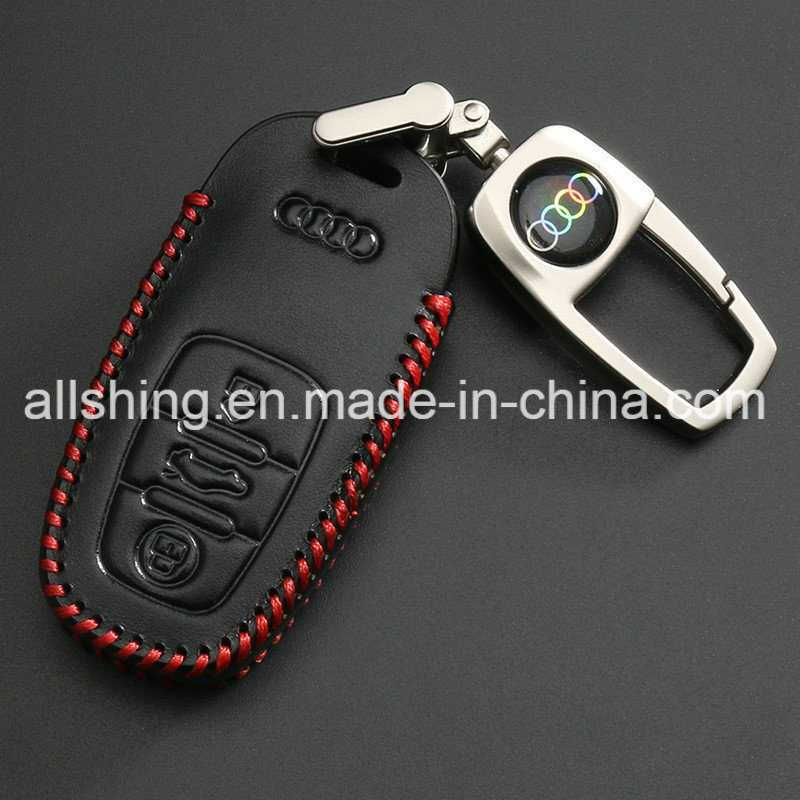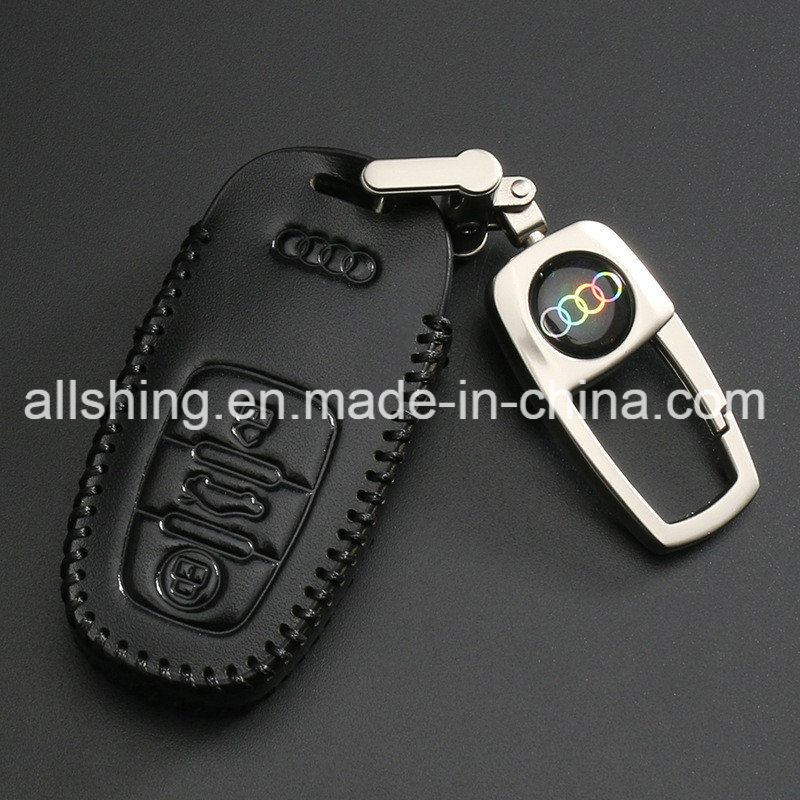 High quality Leather Protective cover for your existing keyless entry remote or key
Prevent damage and personalize your remote or key
Precise  fitment,perfect fit for your key
Extremly light, durable for using and easy to clean
See product description for a list of compatible vehicles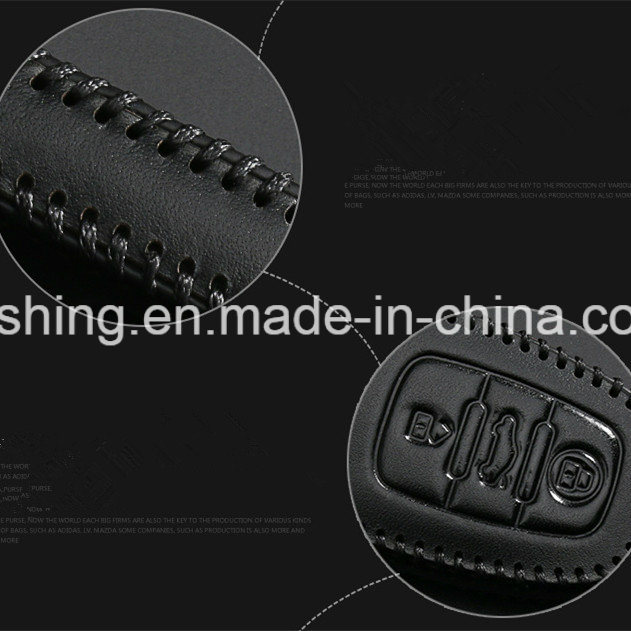 Leather key cover fit for below vehicles.
AUDI A6L, A4L,A8L,A6,A8,A5,A4,Q5,Q7 ETC.

Choose according to your key design!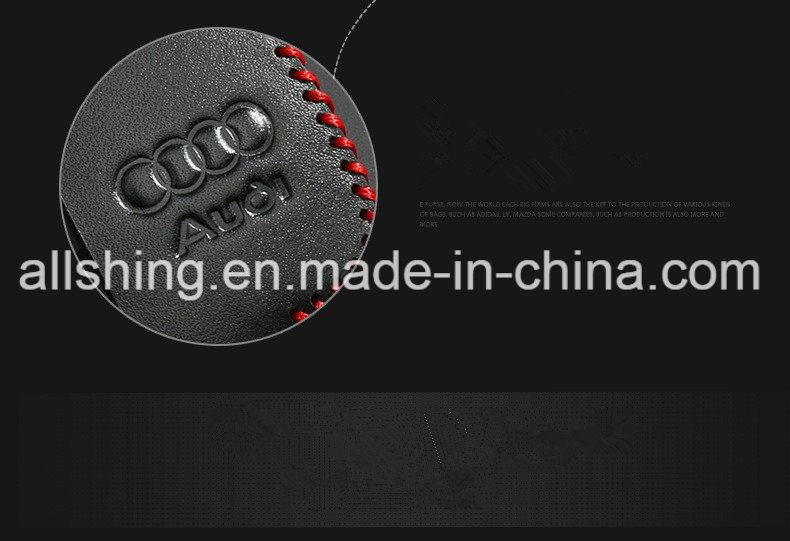 As long as your key is exactly like the picture one, it can be applied. This auction features one brand new Genuine Leather Key Fob with sporty red stitching thread. This kind of will give you the real touch and luxury black look & high stylish and fashionable elegant taste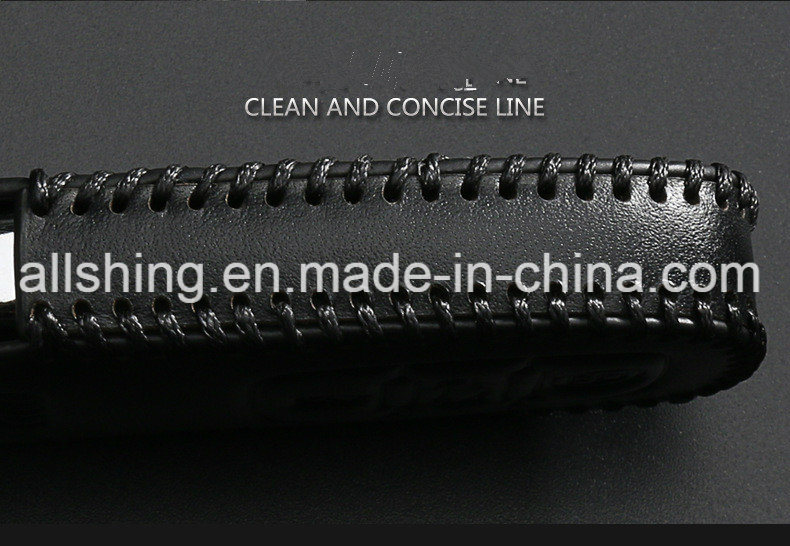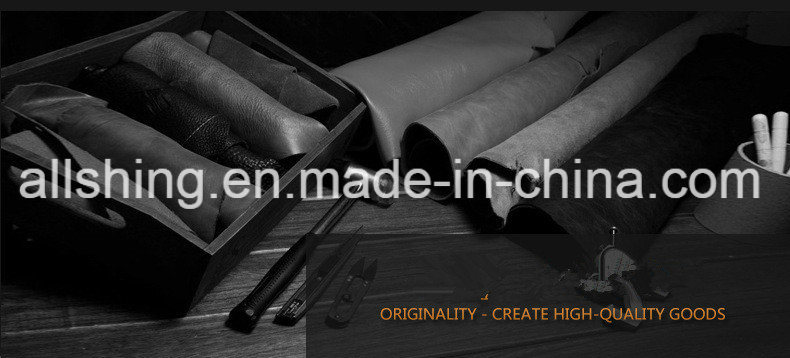 Ford Android Car Dvd can to Android and Apple support system dual system car machine and mobile phone Internet, two-way operation, screencasts, can share pictures, especially suitable for emergencies in the picture screen recorder, and WeChat to share a circle of friends. The system font can be adjusted through the shortcut keys, the running speed of outstanding performance supports a variety of formats of video playback, and running smoothly.
This Ford Android Car Dvd support GPS,Bluetooth,Radio,DVD,3G/WiFi,SD&USB,Ipod/iPhone &Android Mobile,TV etc
This series have 8 models,fit for different ford car.
1.Android 7.1
Model

FORD

CHS-7028SA7

FORD Mondeo 2007-2011
FORD Focus 2007-2010
FORD S-Max 2008-2011
FORD C-Max 2008-2010
FORD Galaxy 2010-2011

CHS-7028BA7

FORD Mondeo 2007-2011

FORD Focus 2007-2010
FORD S-Max 2008-2011
FORD C-Max 2008-2010
FORD Galaxy 2010-2011

CHS-7030A7

FORD 500 2005-2007 FORD F150 2004-2008

FORD Explorer 2006-2009 FORD Edge/Expedition/Mustang
/fusion 2007-2009 FORD Freestyle 2005-2009

CHS-7031SA7

Ford focus 2004-2008

CHS-7031BA7

Ford focus 2004-2008
2.Android 8.0
Model

FORD

CHS-7028SA8

FORD Mondeo 2007-2011
FORD Focus 2007-2010
FORD S-Max 2008-2011
FORD C-Max 2008-2010
FORD Galaxy 2010-2011

CHS-7028BA8

FORD Mondeo 2007-2011

FORD Focus 2007-2010
FORD S-Max 2008-2011
FORD C-Max 2008-2010
FORD Galaxy 2010-2011

CHS-7030A8

FORD 500 2005-2007 FORD F150 2004-2008

FORD Explorer 2006-2009 FORD Edge/Expedition/Mustang
/fusion 2007-2009 FORD Freestyle 2005-2009

CHS-7031SA8

Ford focus 2004-2008

CHS-7031BA8

Ford focus 2004-2008
Ford Android Car Dvd
Ford Android Car Dvd,Ford Focus Car Dvd Player,2Gb Ram Ford Focus Car Dvd,Car Dvd Player Ford Mondeo
SHENZHEN CHSTEK TECHNOLOGY CO., LTD. , http://www.chstekcardvd.com